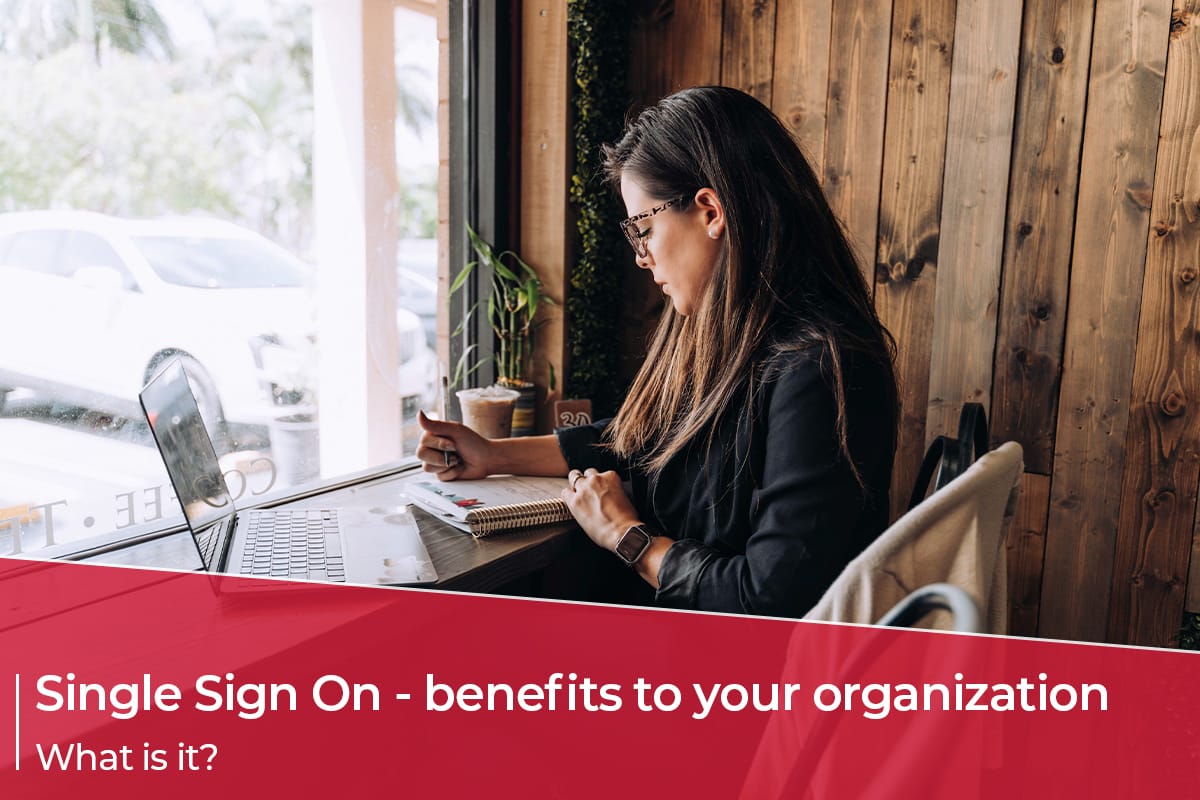 13 Sep

Single Sign On and its benefits to your organization – What is it?

The volume of work we commit ourselves to in the modern world is only possible if the technology we use is efficient, implemented correctly, and – most importantly – managed correctly. Without these factors you stand no chance of competing with your competition who are undoubtedly using technology to achieve their goals too, the only downside with the technological revolution that businesses are currently in the midst of, is the pressure that this has put on the shoulders of IT teams for a lot of businesses.

IT teams have never had an easy job at the best of times, being forced to deal with IT illiterate people about things that come so naturally to them can be frustrating, and these stresses have only grown with the recent dramatic rise in cyber crime. Combatting and defending against cyber crime has become common practice for IT teams so it no surprise with this increased workload that they cannot keep with their duties as efficiently as they once did.

This is where the quality of Single Sign on (SSO) becomes apparent – it will take the strain off your IT team and allow them to concentrate on more important time-consuming tasks.
Single Sign On – What is it?
Single Sign On makes it possible for your users to log in to any related software system with a single username and password. This makes the process of logging in much easier, and the eventuality of forgotten passwords has become less common.
How does it work?
Once having already accessed a website using SSO, the user can then enter a different website that has the same relationship with the SSO solution, allowing the authentication flow to follow the same steps. The system will then remember that you got the password correct on the first site granting you access to the others.
Does it make my organization more secure?
On average businesses grant their team access to around 15 applications across their organization and alongside these come the millions of web apps that your team can sign up for as and when they please. This poses a problem as mostly this is done without the knowledge or assistance of the IT team. The volume of apps on the market reaching ridiculous numbers has posed more challenges, especially when you consider the sheer volume of passwords and all of the other IT-related tasks they must complete. Their jobs aren't easy – SSO solves one IT problem of having to manage a lot of passwords, and any job you can make easier for them is surely a good thing.
SSO is a double-edged sword, the ease of use it gives your team also makes an attack from a cyber criminal much easier. IT departments need to have some sort of identity governance to make sure that SSO is as secure as possible. A lot of companies – to tackle this issue – adopt centralised identity authentication on special servers in order for them to act as 'Gatekeepers'. So, when an employee signs in their authentication passes through the SSO server which, in turn, passes on the credentials for authorizing that person to use the app, adding another layer to the security of SSO.
Implementing two-factor authentication if recommended also, or perhaps even multi-factor authentication if you deem it necessary to make it as secure as possible – they will both considerably improve security levels and both will require users to prove their identity, all of which is done before your SSO login.
If you choose to use these forms of authentication you will give yourself peace of mind that you have not only made your IT teams lives easier, but also that you haven't opened the door to an onslaught of potentially business defining cyber attacks.
Your Cloud Provider – Downtown
Our team of experts enable companies to enjoy the advanced opportunities offered by technology. Our Cloud solutions include offsite data backup, data sync services, Hosted Exchange, and Office 365. Those same experts will work alongside you to be sure we not only implement the best technological solutions to improve the way you work, but also ensure it is as straightforward as possible. You and your team will be educated throughout the entire process and be confident that your systems are secure at all times.
Contact us now to find out how we can help you.