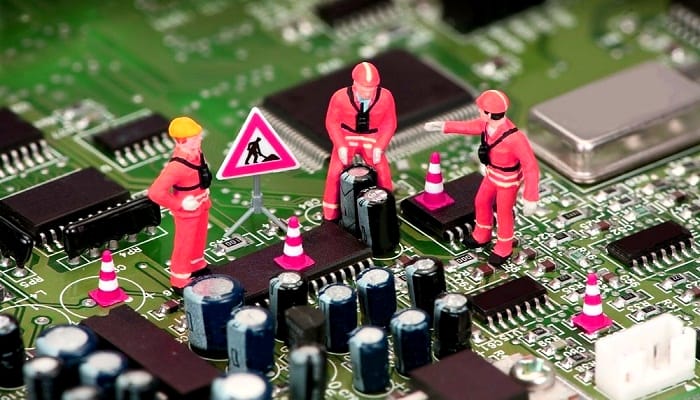 23 Mar

How to Choose the Right Professional Computer Service & Support in Florida

Looking for computer service and support? The process of choosing the right professional may seem overwhelming, but with the right information and resources it can be straightforward. With this guide, you'll get an overview of the different services that professionals offer, and tips on finding one that fits your needs and budget.
Evaluate Your Needs and Budget.
Before selecting a computer service and support professional, it's important to evaluate what you require. Consider the types of computer issues you're experiencing, how often they occur, and their severity. Also consider the budget you're willing to allocate for the service and repair work. Once you have a good understanding of your needs and budget, it'll be easier to narrow down your list of potential professionals who can meet them.
Research computer service and repair professionals in your area by reading online reviews and talking to colleagues who have experience with the companies you are considering. Once you have a shortlist of candidates, contact them directly, so you can learn more about their services, rates, availability, and any guarantees they may offer. Check their websites for customer ratings and reviews, as well as certifications or accreditations the professionals may have earned. Finally, determine if the professional offers a remote computer service, so you don't have to leave your home or office for repairs. With these tips in hand, you can find the perfect computer service and support specialist for all your needs.
Research Different Providers of Computer Service & Support.
It's important to compare different service providers to make sure you're selecting the best option for your needs. Research online by reading reviews and checking out websites, and ask other people you know who they've used. Make sure to look carefully at the services offered, prices, customer service and overall reputation of each potential provider before deciding.
Some companies may specialize in certain types of service and support, so it's critical to find out if the provider has experience and expertise with your particular hardware or software. Consider asking for references, so you can speak with customers directly about their experience. Moreover, look for certifications – an expert technician should be trained, certified, and experienced to provide the highest quality of service. Lastly, make sure the company's customer service is up to your standards and that they guarantee their work.
Get a free consultation from Downtown Computer Services!
Our computer technician is ready to discuss with you the necessary computer service and IT support you need.
Consider Technical Expertise & Experience.
Choosing a professional computer service and support provider should involve considering their technical expertise and experience. It's important to look for experts that have the skills and knowledge to provide up-to-date solutions, system upgrades, hardware repairs, software installations, etc. Check their portfolio to make sure they've worked with other businesses in similar situations, and research the certifications of their staff members. This will help ensure you're selecting someone qualified to handle your computer service needs.
Additionally, you should look into the customer service practices of the provider you're considering. Are their staff friendly and helpful? Do they offer fast support over the phone or email? Good customer service is essential in ensuring a swift response to any problems that arise and can make a huge difference when it comes to mitigating risk and restoring operations quickly. Finally, make sure you understand your provider's services, including what is included with their basic packages, as well as any additional fees or services they may offer. With these things in mind, selecting an appropriate computer service and support provider shouldn't be too difficult.
Look Into Response Time & Availability
The timeliness of a computer service and support provider is important when selecting the right professional. Make sure to ask how quickly they respond to inquiries and requests, as well as what their general availability is like. Ask if there's an emergency number you can call in case of a sudden issue, or if they have after-hours service for those times when you need some extra help. That way, you'll be prepared for anything that could come up in relation to your computer service needs.
Aside from response time and availability, inquire about their pricing structure, the specific services they offer, how up-to-date their technicians are on new technologies, and any support processes they may have in place to ensure quality service. Also ask if they provide a money-back guarantee or satisfaction guarantee so that you can be sure you're getting quality service. Taking the time to research what different computer service providers offer can help you make an informed decision and get the best results for your needs.
Check References or reviews from past customers.
Before selecting a computer service and support provider, take the time to check references or reviews from past customers. This is one of the best ways to get an accurate assessment of the quality of their customer service. Ask around for opinions on particular providers, or read online customer reviews. If there are multiple negative reviews, it's best to move on to another option. Getting a good sense of the customer service quality before signing up will save you numerous headaches down the road.
Checking the provider's credentials is also important. Are they licensed, certified and insured? Have their technicians been trained professionally? Do they have any areas of expertise such as data recovery or network security? These are all good questions to ask when selecting a computer service and support provider. Finding someone who has experience in areas you need help with will give you confidence that your desired results can be delivered on time and on budget.
Is your computer not working? And you want to consult and find out the repair quote?
Our computer technician is ready to carry out free diagnostics and repair quote. Call right now, (954) 524 9002 or send us a request for a quote.
---
Check out other relevant news: