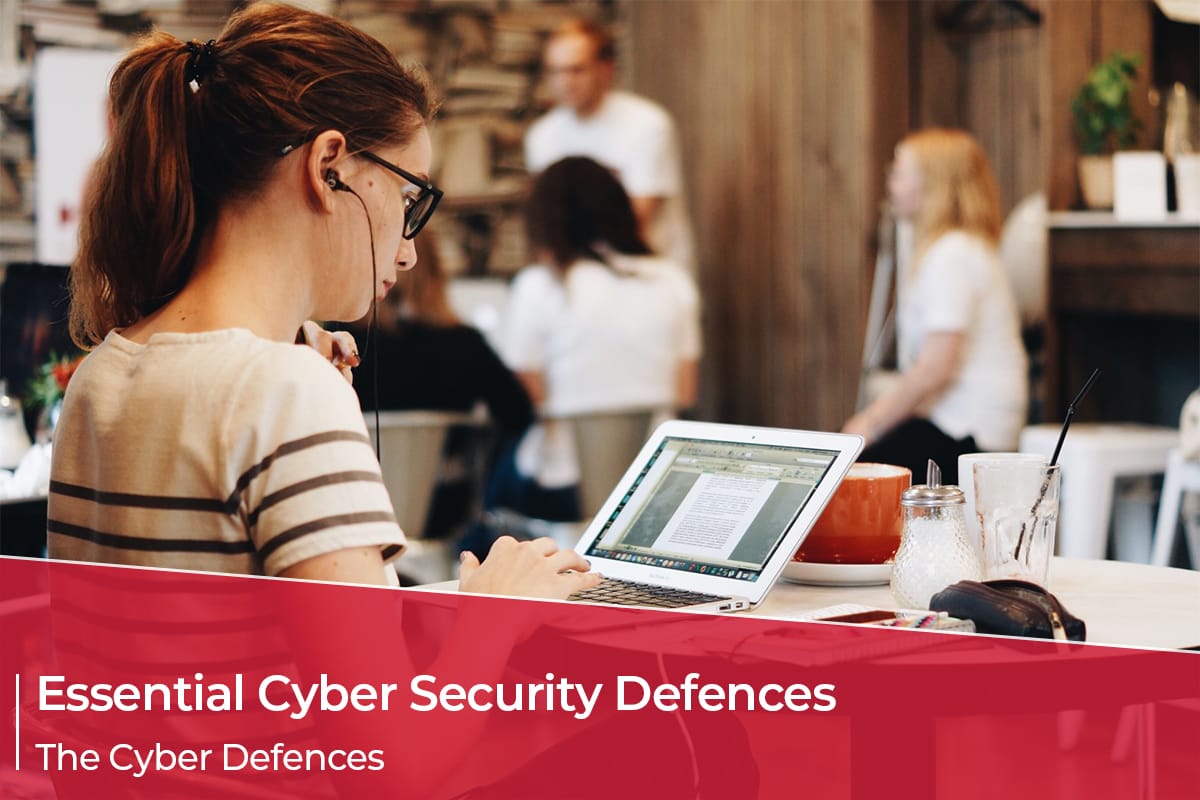 10 Aug

Essential Cyber Security Defences – The Cyber Defences

From the first article in this three-part series we learnt that, in this digital age we live and work in, cyber security should be one of the top security concerns you have. We also know that, due to our technological reliance, the likelihood of your business becoming a victim of an attack has risen dramatically in recent years.

In this article we will explore some of the potential impacts posed by the threats we covered previously and some of the defences that can be put in place to make sure that your organization is defended to the best possible standard.
Defences that will help you tackle the threats
There are three distinct areas that need to be considered to guarantee that your cyber defences can stand up to scrutiny. These three specific aspects all require a very different approach to ensure success:
Technical
I am sure you are aware that there are many hardware and technical defences on the market which are designed with the sole intention of defending your system and combatting any and every type of cyber attack – these cyber defences exist to secure networks and end user devices. The technical controls – once correctly implemented and managed – should, whilst defending your system from what is trying to get into it, also monitor what is leaving it.
Policy
Having provided your team and systems with the very best technical controls, you then need to ensure the most effective, compliant, and security minded approach when using it. It is essential that you implement stringent policies within your organization to guarantee that the technical tools you have provided are utilized in the best way possible – in turn mitigating cyber threats in their tracks.
Education
Educating your team is the most important defence of all, as it is the only way to guarantee that your 'Human Firewall' fulfils their role as the first – and most important – line of defence for your organization against cyber criminals.
Why spend loads of money on industry leading technical defences and valuable time on completing the most stringent policies if your users haven't a clue what they are defending the system against, or the role they play in that defence?
In the following and last blog in the series we will explore the cyber security technical measures that will ensure you are defended against even the most sophisticated of attacks.
Better protect your business
Our team of experts enable companies to enjoy the advanced opportunities offered by Cloud technologies. Our Cloud solutions include offsite data backup, data sync services, Hosted Exchange, and Office 365. Those same experts will work alongside you to be sure we not only implement the best technological solutions to improve the way you work but also ensure it is as straightforward as possible. You and your team will be educated throughout the entire process and be confident that your systems are secure at all times.
Contact us now to find out how we can help you.